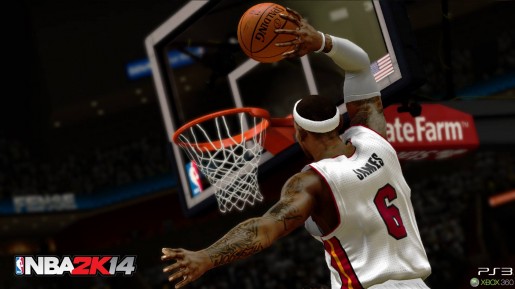 2K Sports has revealed an all-new video that explains more about the signature skills in NBA 2K14.
"Signature Skills" was introduced in NBA 2K13 and 2K Sports expands on this feature even more for NBA 2K14. If you pre-order the game, you will get an extra skill called "LeBron Coast to Coast". This is a skill that is modeled upon LeBron James obviously.
NBA 2K14 will be released on October 1st in North America and October 4th in Europe for the PS3, PC, and Xbox 360. The game will also be a launch title for the PS4 and Xbox One too.
Check out the new video for the game below: