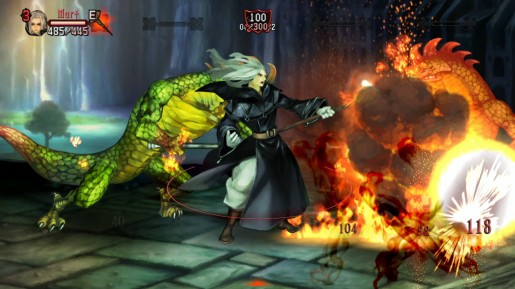 Siliconera is reporting that a new title update to Dragon's Crown will be going live for both the PlayStation 3 and PlayStation Vita versions of the game in Japan today.
Included with the patch are a number of enhancements for two of Dragon's Crown's six playable characters. Fans of the Wizard will be pleased to know that his maximum MP pool will be raised in addition to his attack power. The powerful Amazon will be able to cancel her neck breaker attack mid-action and after a successful parry, her berserk gauge will now increase by one making it much more efficient to reach maximum berserk level and attain it for longer.
More of the system wide tweaks include relocation the triangle button from the top of the screen to the bottom for better character visibility and adding an option to join up with a random group in the Labyrinth of Chaos from the network menu. Another important tweak is the change to allow multiple characters in offline multiplayer to progress through the story if all characters were at the same point. Previously, players would have to play through the game multiple times with each character in the lead role.
No date is announced for this patch to hit NA/EU servers yet, but check back with us for more Dragon's Crown news!