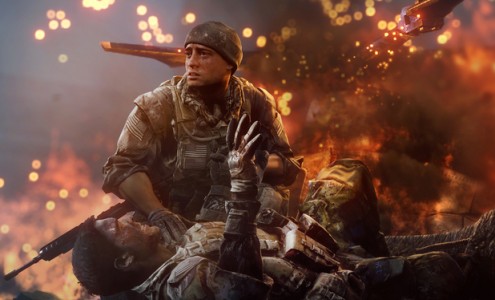 With retailers like Amazon and Best Buy offering Xbox One upgrade deals for gamers, it only makes sense that Microsoft would answer by doing something similar. Now we know that they will be offering a program, but only in their physical in-store Microsoft Store locations.
By going to one of the physical Microsoft Stores, you will be able to trade in an Xbox 360 version of seven different games: Assassin's Creed 4: Black Flag, Battlefield 4, Call of Duty: Ghosts, FIFA 14, Madden 25, NBA 2K14, or Need for Speed: Rivals. By doing this, you will only have to pay $10 to upgrade that specific game to the Xbox One version that will be out at the time. This deal is only valid through the end of the year.
The odd part about this offer is that it does not include Watch Dogs, like both Amazon and Best Buy. With that being such a large release this holiday season, it is strange that they would leave it out of the offer.
While this is a great offer, it kind of pales in comparison to the others out there considering how few Microsoft Stores there are in the country compared to Best Buy or the accessibility of Amazon, it doesn't make sense for a lot of people who do not live near a physical location. However, it is still a nice gesture to offer for people that are able to visit a Microsoft Store.