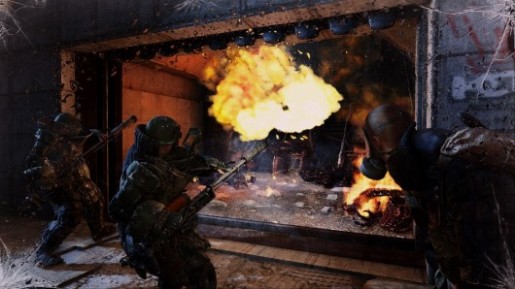 Deep Silver announced today that the third add-on DLC for the hit Metro: Last Light across all current-generation platforms will be available digitally starting next week.
Metro: Last Light's third piece of DLC is called The Developer Pack. The upcoming DLC will include one new solo mission called "The Spider's Nest", which players will face a new challenge as they escape from a "spider infested catacomb" while carrying flamethrowers. In addition, a shooting range for players to test out their guns and attachments will be available as well in this upcoming DLC.
Those who have the Season Pass for Metro: Last Light will be getting the DLC for free while others will have to buy it for $3.99, £3.19 or €3.99. Fans can expect the DLC to arrive September 17th for the PlayStation 3, Xbox 360, and PC via Steam.