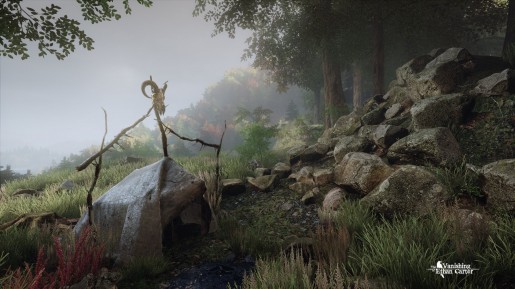 The Vanishing of Ethan Carter was announced earlier this year, but this is the first we've really seen of it – creepy goat-skull markers and all.
This blog post which accompanied the screens provides some more information about the game, though the most useful part to actually tell you about the game is:
In The Vanishing of Ethan Carter, you play as Paul Prospero, an occult detective who receives a disturbing letter from Ethan Carter and realizes that the boy is in grave danger. When Paul arrives in Ethan's home of Red Creek Valley, he realizes things are even worse than he imagined. Ethan has vanished in the wake of a brutal murder, which Paul comes to see might not be the only murder to investigate. Using both regular and supernatural detective skills, Paul must figure out what happened to the missing boy.
Judging from the screens The Vanishing of Ethan Carter is looking like a really quite beautiful game, and the promise of 'weird fiction' horror is one that I hope will be properly fulfilled when the game releases later this year.