Koshchei (Mini Boss)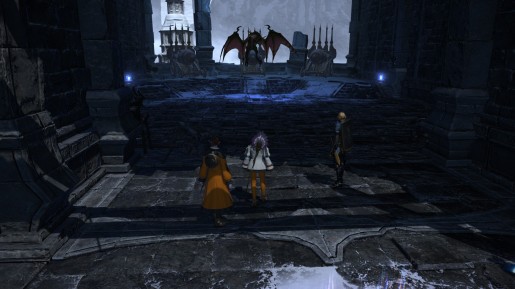 – Koshchei is one of those bosses that will encourage the party to use the environments around them to simply take down the boss. This is much easier compared to Chudo Yudo, but moving quickly is recommended.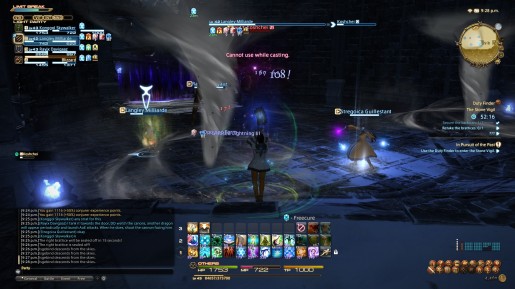 – One of the attacks that everyone needs to watch out from Koshchei is the Whirlwind AOE attack. The boss will cast two of this around the room. Since this whirlwind is slow, anyone can avoid them.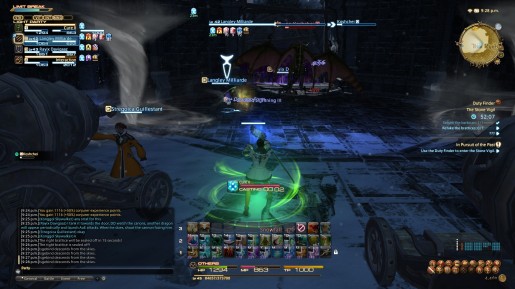 – To further take down the boss very quickly, the group will see three cannons at the farthest end of the room. As the tank is busy getting the attention of the boss, ranged DPS or someone must use the Cannon to take out the boss very quickly.
Isgebind (Final Boss)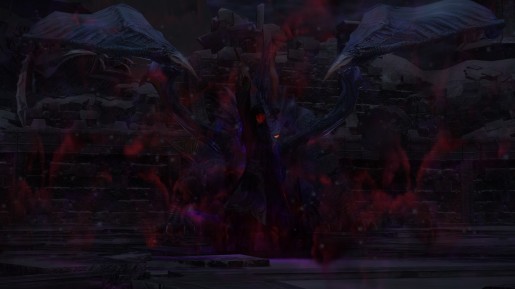 – The final boss of this dungeon is called Isgebind. As soon as the cutscene ends, you will see that there is a huge area in this fight. Unfortunately, you will have to make use of its wide space in order to survive the set of devastating attacks of the boss.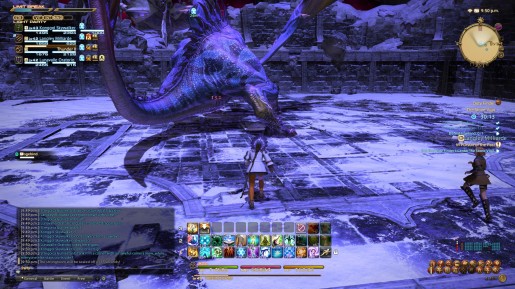 – The first thing the group needs to remember when fighting this boss is that the tank should definitely keep the boss' attention. Have the tank hold the boss's attention at the corner of the area. The boss will cast frontal cone attack. This boss has a tendency to lose focus and will randomly hit someone with an ice dot debuff. Luckily, you will see a warning sign, so you can evade it.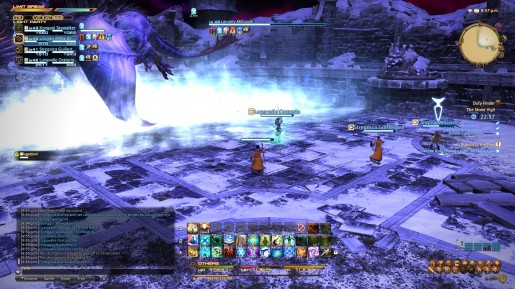 – As the boss drops its HP, the Isgebind will fly and the group will see a blue silhouette that goes straight up (as pictured above). Stay away from it as Isgebind will rush towards it and puts an ice dot debuff.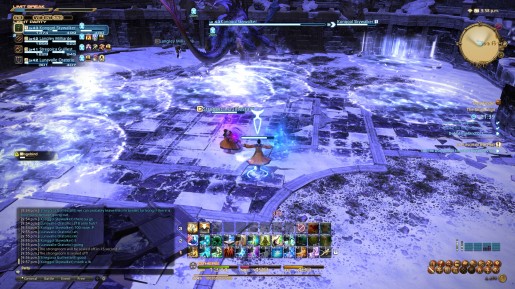 – When Isgebind's HP reaches below 25%, instead of casting a blue silhouette in one direction, he will cast it multiple directions, making it hard for everyone to move around. I advise to stay as close together. Getting caught in the icicles will inflict you with a DOT that deals a lot of damage.
For more Final fantasy XIV Game Guides like this one, check out our Final Fantasy XIV Game Guide page.