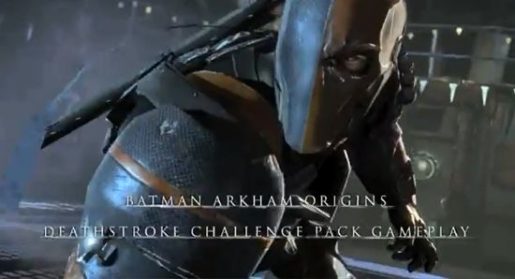 Warner Bros. released today a new trailer for Batman: Arkham Origins that showcases the Deathstroke Challenge Pack DLC.
Fans who pre-ordered Batman: Arkham Origins will receive the Deathstroke Challenge Pack DLC that gives them access to two challenge maps, three Deathstroke costumes that he can use, a 100-1 beatem up mode, and Deathstroke as a playable character.
Batman: Arkham Origins is scheduled for release later this October for all current-gen consoles. As always, check back with us near the release date for our coverage of the game. Check out the trailer below and see Deathstroke in action.