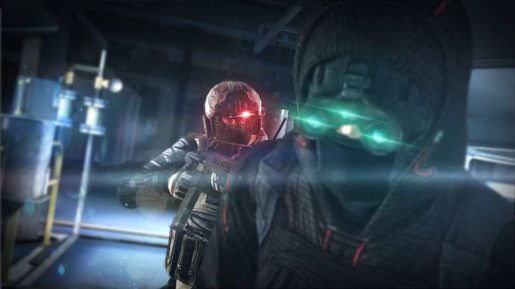 Splinter Cell Blacklist is the latest outing in the long-running espionage series and is the most feature-packed entry so far with plenty to offer every kind of player.
The game's single-player campaign will feature 13 varied missions with one of the earliest of these reportedly taking over an hour to complete, so it's fair to assume an overall length of fifteen hours or more. The story doesn't end with the solo campaign though with a narratively linked co-operative campaign also on offer, some of which will also be playable alone.
I had the chance to check out the versus multiplayer on Monday and can attest to the strength of that part of the game which features two modes. The first, Classic mode, is a tense and atmospheric 2v2 game where a pair of spies tries to hack three computers while a pair of mercenaries attempts to stop them. The Blacklist mode shares the same objective but is instead a 4v4 game with brighter lighting and configurable loadouts giving you the use of a range of gadgets and weapons.
All of this will be available when the game goes on sale for PC, PS3, Xbox 360 and Wii U on August 20th in North America, 22nd in Australia, 23rd in the EU and September 5th in Japan.