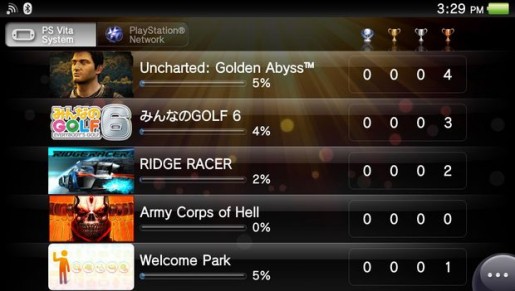 The PlayStation Vita recently received its 2.60 Firmware Update and it looks like there was a hidden gem sitting amongst the new features. Vita owners can now hide entire trophy lists if they so choose.
Almost every one of us has a game or two that we started up but never actually got around to playing, leaving that embarrassing 0% glaring back at us on our trophy list. Or, another likely scenario, you've earned a Platinum that you're not all that proud of — I'm looking at you, Hannah Montana: The MoviePlatinum achievers. Regardless of your reasoning, these trophies can be removed from your public profile without dropping your trophy count.
TheSixthAxis revealed this interesting addition and detailed how to make trophies disappear:
All you need to do is go to the trophy app on your Vita, switch over to the PSN column, click on a game, press (…) on the bottom right and then select Privacy Settings.
For those Vita owners out there, share your thoughts on the handheld's new feature and which trophy lists you'll be happy to hide, if any.