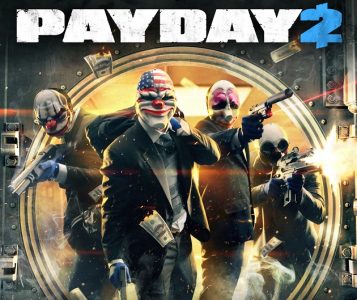 Payday 2 debuted in a huge way by stealing its way to the top of the UK video game charts.
Payday 2 knocked off Minecraft: Xbox 360 Edition which held the top spot for the past three weeks. Grand Theft Auto IV managed to squeeze into the top 10 spot this week. I'm guessing many people are preparing themselves for next month's huge release for Grand Theft Auto V.
It will be tough for Payday 2 to retain the top spot next week with Splinter Cell Blacklist and Saints Row IV debuting.
Check out the rest of the Top 10 UK video games below:
1 – Payday 2
2 – Minecraft: Xbox 360 Edition
3 – Call of Duty: Black Ops 2
4 – FIFA 13
5 – Animal Crossing: New Leaf
6 – The Last of Us
7 – The Smurfs 2,
8 – LEGO Batman 2: DC Super Heroes
9 – Tomb Raider
10 – Grand Theft Auto 4