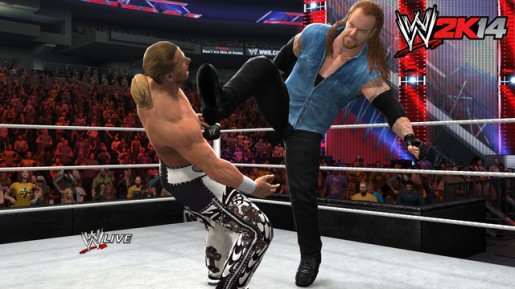 2K Games has released a few new screenshots for WWE 2K14 looking at the American Badass Undertaker.
The American Badass Undertaker is only available if you purchase the special "Phenom Edition" of WWE 2K14. It's pretty cool that he goes out riding on his motorcycle. I wonder if 2K Games have the license to add Kid Rock's music as his theme as well?
The current version of Undertaker will also be in the game. No screenshots have been released of this Undertaker, but I'm pretty sure he'll sport his short hairstyle like he had in last year's game.
Check out the new screenshots of WWE 2K14 below: