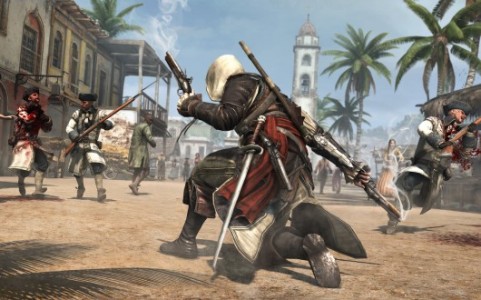 Ubisoft has today released the Gamescom live action trailer called 'Defy' for their swashbuckling title Assassin's Creed IV Black Flag.
The live action trailer unfortunately fails to show much of the game off with only a few seconds of gameplay squeezed in at the end. Nonetheless an entertaining trailer that goes some way to getting gamers into the mood for an Assassin's Creed game with seemingly less about upholding good and more about getting your hands on some pirate booty.
Scheduled for release on November 1st Assassin's Creed IV Black Flag will be released on PC, PlayStation 3, Xbox 360 and WiiU. The game will also be released on Xbox One and PlayStation 4.