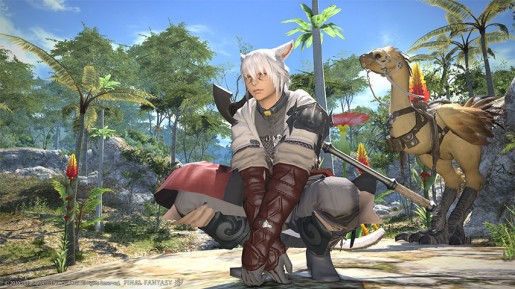 Despite the rough beta weekend that everyone thousands of people experienced recently in Final Fantasy XIV, Square Enix is still on track to release the game later this weekend for those who have early access. To those who haven't had a chance to try out the beta and are wondering what are next after phase four, here are some of the dates to remember.
August 20th – Gamers who have pre-ordered Final Fantasy XIV at participating retail stores and received their pre-order code that allows them to have early access for the game can now redeem them. By going to http://preorder.na.finalfantasyxiv.com/us , simply enter the code and follow the instruction.
August 24th – Assuming you have the early access code and redeemed it, you are able to play the game three days early on August 24th starting at 2AM. Unlike the beta phase four where you are capped to level 20, the early access should give you all of the content – think of it as an official release. Please note that your pre-order items will not be delivered until the official launch of the game.
August 27th – If you were not lucky enough to pre-order the game and receive an early access code that lets you play the game three days before it's launch, August 27th is the official release of the game. By this time, everyone are able to play the game freely when you purchased the game. At the official release, you are now able to access the Account Management system to set up your subscription or enter your registration code.
September 9th – For players who have applied the registration code of Final Fantasy XIV Version 1.0 before September 29th can play the game for free until September 9, 2013. Players will be required to subscribe following this date.
Final Fantasy XIV: A Realm Reborn will be available on August 27th for both PS3 and PC. Check back with us this weekend as we start our coverage for the game.
Don't forget to check out our guide on how to change to different jobs in Final Fantasy XIV. Learn about the nine jobs right here.