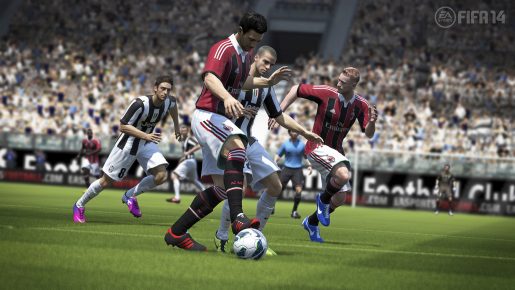 FIFA 14 will be a "reskin' of FIFA 13 on the PS Vita from the sounds of things.
Although yearly sports games don't change all that much, at least the physics and other subtle changes are made. The PS Vita version however of FIFA 14 will essentially be the same game as FIFA 13 last year.
EA Sports' David Rutter told Eurogamer the following:
There will be a Vita version, and it'll be the same great gameplay. It's the same great gameplay and new kits.
All you are getting from FIFA 14 on the PS Vita is new kits and possibly new players. Other than that, it's exactly the same game you bought just 12 months ago.