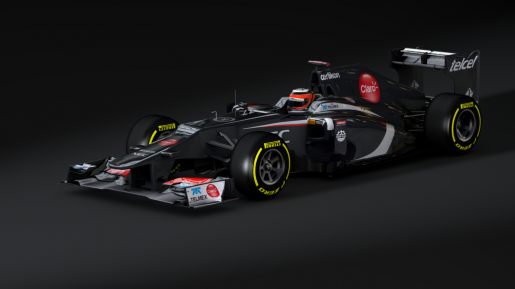 Codemasters today revealed the full list of classic content set to feature in F1 2013 and the premium limited edition, F1 2013: Classic Edition.
The two editions of F1 2013 both include the full title which covers the current season and the 1980s classic content. However, for those long time F1 fans out there the Classic Edition comes with classic content from the 1990s and a Classic Track Packs. The two tracks in the 1980s pack as Circuit De Jerez and Brands Hatch. In the Classic Edition which has the 1990s pack Imola and Estoril are the two additional tracks. There are only 10,000 copies of the premium version in the UK so if you want to pick it up you better be quick!
The full details of what cars and drivers are included in the 1980s and 1990s are after the brand new trailer showing off some of the iconic cars and tracks below.
1980s Content (Included in both F1 2013 & F1 2013: CLASSIC EDITION)
1980 Williams FW07B Original Driver: Alan Jones Team Legend: Alain Prost
1986 Team Lotus 98T Team Legend: Mario Andretti Team Legend: Emerson Fittipaldi
1988 Ferrari F1-87/88C Original Driver: Gerhard Berger Team Legend: Michael Schumacher
1988 Team Lotus 100T Original Driver: Satoru Nakajima Team Legend: Mika Hakkinen
1988 Williams FW12 Original Driver: Nigel Mansell Team Legend: Damon Hill
1990s Content (Only available in F1 2013: CLASSIC EDITION)
1992 Ferrari F92 A Original Driver: Jean Alesi Team Legend: TBC
1992 Williams FW14B Original Driver: Nigel Mansell Team Legend: David Coulthard
1996 Ferrari F310 Original Driver: Michael Schumacher Team Legend: Gerhard Berger
1996 Williams FW18 Original Driver: Damon Hill Original Driver: Jacques Villeneuve
1999 Ferrari F399 Original Driver: Eddie Irvine Team Legend: Jody Scheckter
1999 Williams FW21 Original Driver: TBC Team Legend: Alain Prost