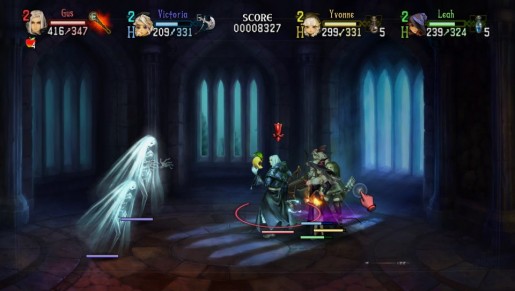 The next time you boot up Dragon's Crown on either the PS3 or PS Vita, there will be a prompt that asks you to download a patch.
Gamers who download the patch for Dragon's Crown can expect gameplay improvements such as improved controls and enhanced functions. Below is the list of updates that will be implemented when you download the patch:
– Increased online connection stability.
– Hidden items will now appear by moving the cursor over them.
– Additional access to the hotkey menu has been added. Hot the L1 button to access the items set in your equipment for quick use.
– Daggers and bombs may be thrown at an angle with the left stick (Up) + (Triangle) button.
– Added an option in Morgan's Magic Item Shop to repair all equipment in all bags.
– Other system fixes such as improved controls and enhanced functions have been implemented.
Dragon's Crown is now available on both PS3 and PS Vita in North America. For more information on Dragon's Crown, check out our review.