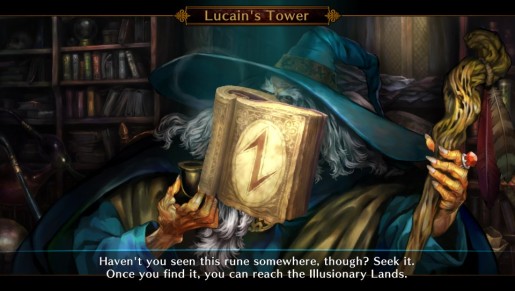 In order to get the Dragon's Crown, you must defeat the Ancient Dragon that lurks inside the Illusionary Lands.
Assuming you obtained all of the nine talismans from the nine tough bosses that you have to take down, you are ready to face the formidable Ancient Dragon that holds the Dragon's Crown. To get an idea where you can find the Illusionary Land, go to Lucain's Tower and he'll mention you to see a place where you see a rune pictured above.
If you still can't figure it out, here's where to find it: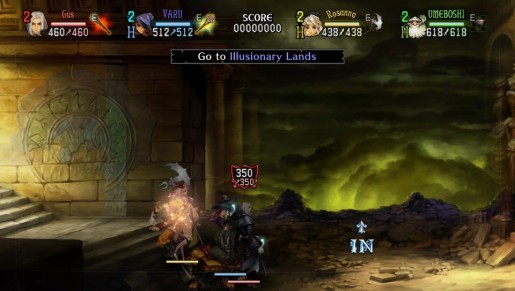 – Finding the Illusionary Land can be confusing at first but in reality, it's actually just in town. The rune that you are looking for is inscribed just before you exit the gate.
– Open up the map and head to the Gate.
– On your way down the exit, look for a bunch of rune symbols inscribed on the wall. Tap it to enable one rune, and tap the other two that appears below your character.
– Once you trigger the spell that opens up the path to the Illusionary Lands, simply head down and prepare to face the Ancient Dragon.