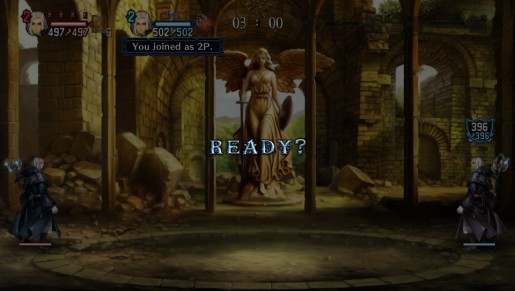 Upon completing the main story of Dragon's Crown, a lot of new things are unlocked such as the hard mode, labyrinth of chaos and the much anticipated Colosseum mode.
For players who have been collecting a lot of nice loot and better gear through running the different stages of the game, it's time prove their worth and face other players online. The Colosseum mode pits players up to four people online in a PvP match. Those who think they have what it takes take down other people in a match, this is the mode that you will be spending your time on.
The rules are quite simple:
– You have two and a half minutes per battle round.
– Whoever gets defeated three times will lose the match
– Depending on who is left in the match will be crowned first place
– Make sure you stock up with items since they can be used (potions, spells, etc)
At the end of the match, you will receive Gold that you can use in the main playthrough.