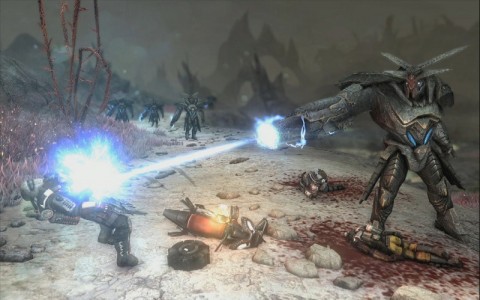 Trion Worlds finally announced today the release date to the much awaited Castithan DLC for Defiance on PC, Xbox 360, and PS3.
The first DLC to the growing Defiance will be available in all three platforms starting August 20th for $10. If you have the Season Pass for the game, you will be getting the Castithan DLC pack for free. To those who are interested in the new expansion, the Castithan DLC pack will include the following content: a new playable playable race (Castithan), new story missions and game mode, new weapon types, and a new arkfall.
To see more of the new Castithan race in action, check out the trailer Trion released today. As always, check back with us next week for our coverage of the DLC.