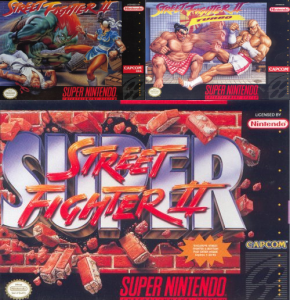 Capcom-Unity announced earlier this afternoon that there will indeed be a Street Fighter title coming to the Wii U. This comes just shortly after a twitter announcement from Capcom's own Yoshinori Ono: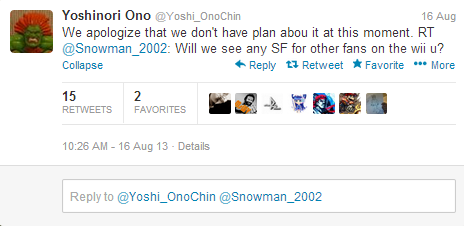 While not quite the Ultra Street Fighter IV announcement fans were hoping for, there is still some good news to this announcement. First off, fans can pick which iteration of Street Fighter II for the Super Nintendo they had the most fun with: The World Warrior, Turbo: Hyper Fighting and Super: New Challengers. Each has their own feel to the characters, as each subsequent entry in the Street Fighter II line brought on large reworks on all of the characters (O. Sagat, anyone?)
Fans in both North America and Europe can take advantage of separate promotions when picking up all three. For North America, purchasing one title at $7.99 will automatically discount the other two titles to half-price a piece. European players get a more straight forward promotion: buy two Street Fighter II titles, get the third for free.
Expect to see Street Fighter II: The World Warrior, Street Fighter II Turbo: Hyper Fighting, and Super Street Fighter II: New Challengers on the WiiU eShop later this week.