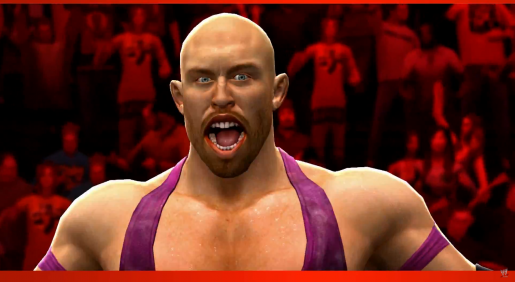 WWE 2K14 is yet another wrestling game that will please the "millions and millions" of WWE fans around the world. Here's what you should expect from the game when it is out later this year.
Same Graphics
It has been confirmed that WWE 2K14 will ONLY be released for the PS3 and Xbox 360. There will be no PS4 or Xbox One version of the game until hopefully WWE 2K15 comes out next year. What this means is that the game will graphically be the same as WWE '13 last year.
This may sound disappointing to some fans considering the WWE series haven't improved in the graphics department in several years. Some say it's the limitations of current-gen hardware, others will argue that it's pure laziness. Whatever the case may be, just don't expect WWE 2K14 to look that much different from WWE '13. Just looking at the trailer I could tell that Stone Cold's entrance is exactly the same as is most of the character models too.
I do have to say that minimal improvements have been made to the graphics in wrestling games over the years. People like The Undertaker and Randy Orton look more realistic in recent games, but other wrestlers like Booker T actually look worse from previous games…
Similar Gameplay But With Improvements
When WWE '12 came out in 2011, it utilized a slightly new control scheme and slightly faster gameplay. This proved to be a winning formula as critics loved the "new" gameplay mechanics. WWE '13 was exactly the same and it appears WWE 2K14 will play similarly too. Looking at the debut trailer, The Rock has the same animation for his Rock Bottom finisher as does Stone Cold Steve Austin for his Stunner.
It's unlikely Yuke's will be debuting an all-new game engine for WWE 2K14 in a short amount of time. Much like with the graphics, WWE 2K15 is the game that will be likely to include an all-new game engine that will hopefully revolutionize wrestling games for the next generation.
That being said, some people had a chance to playtest the game earlier this year and the feedback had been positive. It appears Yuke's have listened to fans to make the game a more fun experience. The series has made the gameplay faster over the years, although they haven't been as fast paced or as fun since Here Comes the Pain came out way back in 2003.