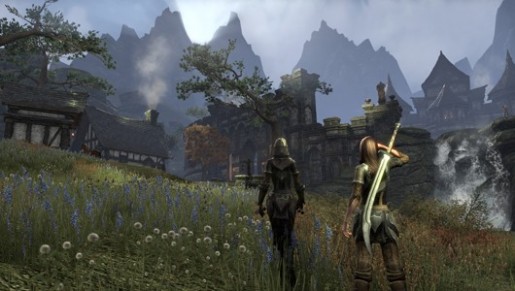 In Zenimax's Online latest blog entry where they answer questions from fans, they have revealed a lot of new information that fans will be pleased to hear about in The Elder Scrolls Online.
According to the developer, The Elder Scrolls Online will have two separate servers for the US and EU regions where they can choose freely where they want to go to. Zenimax warned that players might experience a higher latency if they choose a server that is not in your region. As for the inquiry about megaservers, the game will indeed have it where PC and Mac players in one region can play with one another.
Those who love to roleplay, animated emotes are confirmed where players can add flavor whenever they socialize with other people within the game. In addition, Zenimax will also give players a chance to create their own text motes with the emote command. In regards to chat bubbles, it will not be coming when the game launches next year.
Roleplayers looking forward to write their own backstory, the developer is sad to reveal that they have no plans to do it, but they noted that an TESO's add-on system will be flexible enough for the community to come up with something.
The last information revealed is that The Elder Scrolls Online will have a dynamic weather system. If you are disappointed in the boring static weather in Star Wars: The Old Republic, Zenimax is pleased to confirm that players will be seeing all sorts of weather patterns as they journey across Tamriel. Expect to see snow, rain, sunny, cloudy, and many more.