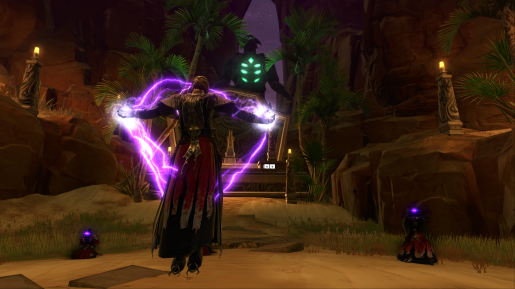 Hardcore PvE guilds of SWTOR will be pleased to hear that the Nightmare mode for Scum and Villainy is finally live.
By launching the game, the patch will automatically download the latest game update for SWTOR. In Game Update 2.2.2, players will be able to take on the Nightmare mode for Scum and Villainy operation. By clearing the operation under Nightmode mode, players will be able to obtain a piece of the new Kell Dragon gear and a brand new Titan 6 Containment mode vehicle. Be warned, you must bring your "A" game in this new operation as it will really give everyone a challenge.
In addition to the new operation, the new game update also allows everyone to buy the Mass Manipulation Generation, instead of simply getting it as a loot drop in the game. However, the cost of getting them is not cheap: 10 Exotic Element Equalizer and the 350 Elite Commendations. For more stuff added in the newest game update, check out the patch notes Bioware released this week.
Those who are not happy with this game update, Game Update 2.3 is coming this August 6th where new flashpoints, daily area, and event will be introduced. Check back with us near August for our coverage of the new game update. Until then, enjoy the Nightmare mode for Scum and Villainy. See you in-game!