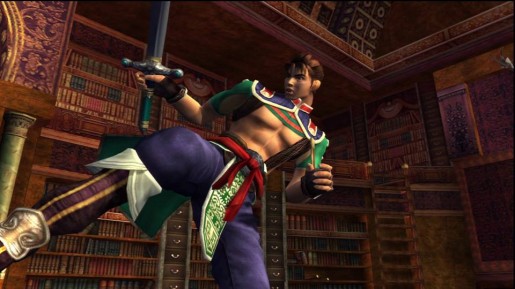 Namco Bandai has now released a ton of new screenshots for the upcoming Soulcalibur II HD Online game.
Namco Bandai announced at Comic-Con that Soulcalibur II HD will be released later this year for the Xbox 360 and PS3. The 2003 video game will have all-new HD visuals, but the majority of the game will be left unchanged. It will have all the modes that were in the 2003 original.
Both versions of the game will have Heihachi and Spawn as playable characters. Sadly since there is no Wii U version, Link will remain unplayable in this re-release.
Check out the screenshots for Soulcalibur II HD Online below: