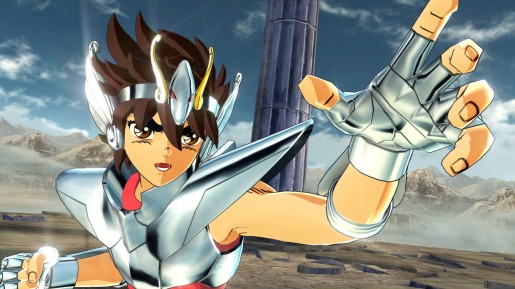 Namco Bandai Games is pleased to announce today that Saint Seiya: Brave Soldiers will be coming to North America this Fall on the PlayStation 3.
Set to release this November, Saint Seiya: Brave Soldiers presents unique fighting game action that is sure to entice and challenge gamers and fans alike. In Brave Soldiers, fans can expect to see playable characters from the Sanctuary, Poseidon, and Hades story arcs within the Saint Seiya Universe. Fans will battle evil characters from Seint Seiya in a one-on-one bouts as they take them through the storylines from the anime series.
Saint Seiya Brave Soldiers gives players the ability to perform devastating combos and spectacular moves; all presented with enhanced graphics and effects. As players progress through the game, they will access the ability to enhance their chosen character's hit-points, strength levels, and Cosmos Power Gauge. For players that are up for the challenge, explosive online encounters await players via versus and ranking modes.
Saint Seiya: Brave Soldiers will be available exclusively as a digital-only title on the PlayStation Network.