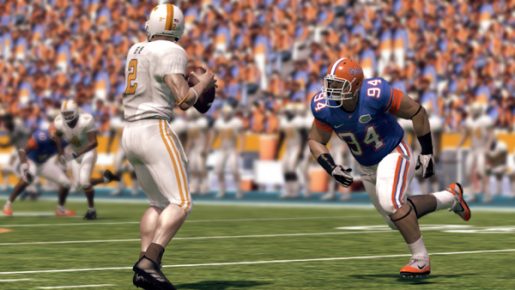 Very surprising news has come out just one week after the release of the latest iteration, but on the heels of numerous lawsuits, the NCAA has chosen not to renew its contract with EA Sports.  In a statement, the NCAA says that they feel confident with their position in these suits, but the current business climate and litigation costs have forced them to reassess.  As a result, they have decided this contract was not in their best interests.
The key lawsuit in this case involves former UCLA basketball player Ed O'Bannon, who believes that collegiate athletes should receive compensation for the use of their likenesses in everything, including video games.  O'Bannon and his legal team are in the process of working to get the lawsuit recertified as a class action suit at this time.
However, there is no need to worry as EA Sports has already issued a statement about the future of the college football video game series.  This decision only means that the NCAA will no longer be a partner with EA Sports.  Due to a strong relationship with the Collegiate Licensing Company, EA Sports can continue to release college football games in the future, but they cannot bear the NCAA name and marks.  Also in the statement, they mention that a new edition is already being worked on for next generation consoles that will be released next year and will feature the teams, conference, and innovation that fans of the game expect from this series.
Although the series may be changing its name, we can still expect the same feel from previous titles we have all known and love.