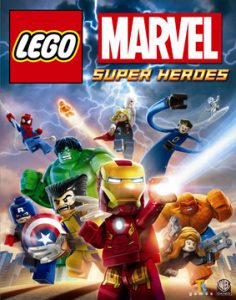 Warner Bros. has announced today that LEGO Marvel Super Heroes is coming to the PS4 and Xbox One too.
This game is now going to be released on every console out there. It's already confirmed for the Xbox 360, PlayStation 3, Wii U, Nintendo DS, Nintendo 3DS, PlayStation Vita and PC too.
Not to mention, the official box-art has been revealed as well. Naturally, Iron Man has taken over Spider-Man as Marvel's most popular character as he's in the middle. Other than the heroes, villains such as Loki and more will also feature in the game and will be playable too.
It doesn't matter what video game console you own, LEGO Marvel Super Heroes will be available on almost every platform.