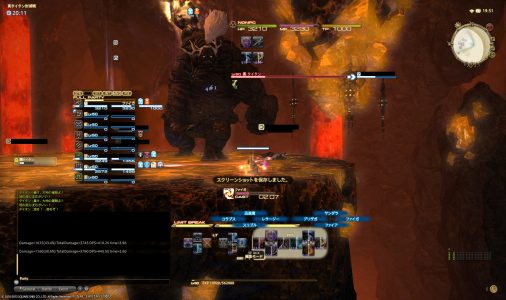 In today's "Letter from the Producer", Naoki Yoshida released new information for the "hard mode battles" in Final Fantasy XIV.
After reaching the level cap of 50 in Final Fantasy XIV: A Realm Reborn, the adventure simply doesn't stop right there. According to Yoshida, they have plans to release new content to continue the story and to keep players playing regularly. One of the contents they want to bring to the game are the hard mode battles:
Let me use the phase 3 Ifrit battle as an example. Although this battle is a level 20 encounter in the main story, after reaching level 50 you can take on a harder version. Anyone looking to earn weapons from the primals will have to overcome these higher level fights.

The various encounters we've created were designed with a hierarchy in mind, and as players progress through each tier, they'll naturally collect an optimal set of gear for that tier. All jobs were equipped with this optimal gear when we conducted our tests. We've calculated the maximum DPS for these battles down to the decimal, but it's up to you guys to show us what you're made of and reach for that level of precision.
(We've used debug commands to monitor DPS during our tests, and the numbers are intense.)

Because these fights are so tough, it wasn't enough to play with just the battle team and myself. Thankfully, we managed to reel in a few dedicated gamers from the other departments to help with our testing. (Thank you so much guys!)
Final Fantasy XIV: A Realm Reborn will be available this August 27th on the PlayStation 3 and PC. Check back with us near the release date for our coverage and review of the game.