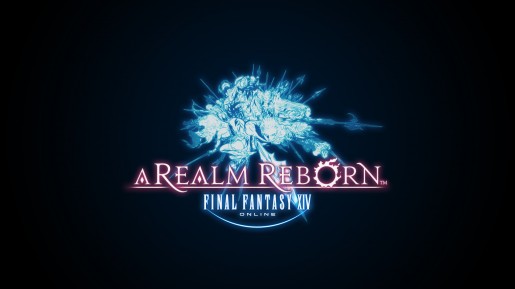 Update: All codes are gone! Thanks to those who participated
Calling all Final Fantasy fans! If you are still looking for a beta code to test out Final Fantasy XIV: A Realm Reborn on your PlayStation 3, we got you covered!
Just for today, we are giving out (50) beta codes of the much anticipated Final Fantasy XIV: A Realm Reborn. The codes that we will give out will grant instant access to the closed beta event which is going on right now. The beta is currently on phase three and will end on Sunday, July 15th at 2AM PDT.
If you are interested in obtaining a beta code from us, simply do one of the following:
– Like us on Facebook and send us a private message (be sure to tell us why you're excited in beta testing the game)
– Follow us on Twitter @JustPushStart and simply mention us with the hastag #FFXIV
We'll send out a direct message / private message on both Twitter and Facebook later today. Stay tuned. Please note that the codes are only for US residents only.
Once you get the code from us, here's the instruction on how to redeem it:
FINAL FANTASY XIV: A Realm Reborn PlayStation 3 Beta Instructions

Step 1: A Square Enix account is required for accessing the beta. Register here – http://www.square-enix.com/na/account/
Step 2: Connect the PlayStation®3 system to a broadband connection
Step 3: Sign in to your Sony Entertainment Network account on PlayStation®3

If you do not have an SEN account, please register for one (more information on www.playstation.com)

Step 4: Choose Account Management>Redeem Codes
Step 5: Select Redeem Promotion Code – this brings up a screen to enter the twelve-digit PS3 code received – (ABCD-EFGH-IJKL). Download FFXIV folder.
Step 6: Go to Games and open the FFXIV:ARR package to begin installation to the PS3 hard drive.
Step 6: Accept terms of license agreement.
Step 7: Follow Setup directions to:

Link your Square Enix Account (login and password required)

Enter your 20-digit beta registration code (ABCD-EFGH-IJKL-MNOP-QRST) NOTE: BETA REGISTRATION CODE IS CAPITAL SENSITIVE. Please read the Beta Tester Agreement for NDA details before accepting. 

Link your SEN Username account to your Square Enix Account. This action cannot be undone.

Once completed, the FFXIV:ARR PS3 client will be downloaded to your hard drive. This may take a while to download depending on your connection speed.