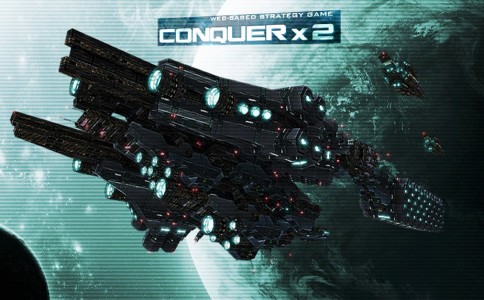 OnNet has recently announced that ConquerX2, their free-to-play online space simulation game is now available for players throughout Europe.
The game is already popular in Asia where OnNet originally released it. Speaking about the new release Kyeong Yoon, Production Director from OnNet Europe, took time to thank the beta testers that made it all possible; "We'd like to thank our Closed Beta testers that provided great feedback to help us refine the game and add in features that our fans want. With ConquerX2's success in Asia, we are now very excited to bring it to the European audience".
ConquerX2 is described by OnNet as a title made up of intergalactic empires caught in explosive tactical battles, with the ability for research and construction. Build and command your fleet to make an empire that spans the galaxy.  Now is the best time to join as OnNet have a ConquerX2 launch competition open with prizes including a Samsung Galaxy Tab, a new Samsung Galaxy S4 and Amazon gift cards worth up to €100 up for grabs.
To start playing the ConquerX2, visit the official website now.