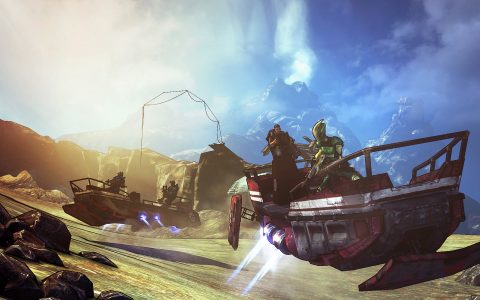 Gearbox Software announced this year at PAX Australia that a new Borderlands 2 DLC is coming this fall that raises the level cap once again.
The Ultimate Vault Hunter Upgrade Pack 2 is the next DLC every Borderlands 2 player should look forward later this year. The DLC will include the Digistruct Peak challenge map, and the level cap raise that allows player to reach level 72. The DLC will be available this Fall for $5.
In addition to the Upgrade Pack 2, there's also two or three additional "Headhunter Packs" for Borderlands 2 where players can see the return of T.K. Baha. Unfortunately, the upcoming DLC that will be released later this year will not be free to Season Pass holders. The release window where players can expect the DLC to hit the stores is around October – November.