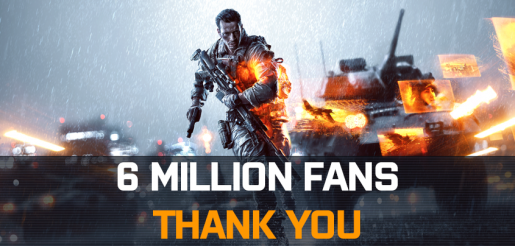 The official Battlefield Facebook page has reached over 6 million fans just months before the release of Battlefield 4.
Here's what the page announced:
6 million Facebook fans – Thank you!

To celebrate we're releasing full audio tracks from our most popular Battlefield trailers, as well as ringtone versions.
You can download MP3 tracks or ringtones from some of the series' most famous tunes. You can do so by clicking here.
With Battlefield 4 releasing in just a few month's time, I'm sure the Facebook page will gain a lot more fans come this October. How long will it take for them to reach the milestone of 7 million fans?