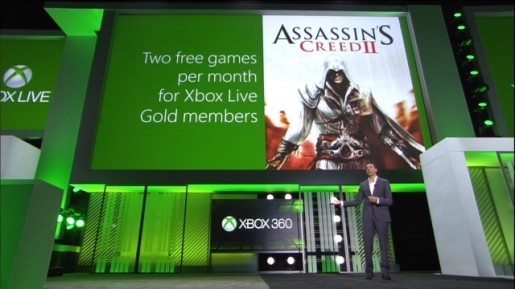 There was a bit of controversy last week when Microsoft didn't announce that Halo 3 and Assassin's Creed II were free games for Xbox Live Gold members. Now the wishes of disappointed fans are coming true.
Major Nelson has confirmed the following via twitter:
"That means Free ACII on July 16th. We release two free games/month: One on the 1st & the other on the 16th"
Many people were shocked when Microsoft revealed that Defense Grid: Awakening was a free game. Not that it's a bad game, but offering an old arcade game seemed like a slap in the face when PlayStation Plus members are getting games like Battlefield 3 and more.
If you are an Xbox Live Gold member, you'll have access to download two free games per month. The titles that are picked is random and up to Microsoft's choosing. Halo 3 is expected to be a free game sometime down within the coming months.