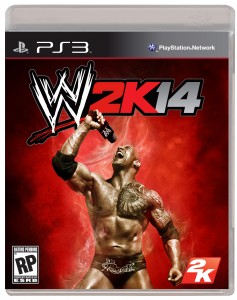 As you may have already known, The Rock will be on the cover of WWE 2K14. The man himself has commented on receiving this honor.
2K Games issued the following press release on The Rock's reaction:
"I am exceptionally grateful to be chosen for the cover of WWE 2K14 and serve as the first cover Superstar under 2K's leadership," said The Rock, one of the most recognizable Superstars in WWE history. "I want the cover of WWE 2K14 to electrify the people. I want the artwork to stand out and set a new standard for all WWE video games from 2K, both today and in the future."
"WWE 2K14 represents a new era of the renowned WWE video game franchise, combining signature gameplay with 2K's commitment to authenticity," said Chris Snyder, Senior Director of Marketing at 2K. "The Rock epitomizes a 2K cover Superstar. His credentials are world-class, and that is something we aspire to capture on both the cover and in the video game."
WWE 2K14 will be released for the PS3 and Xbox 360 from October 29th. Do you like The Rock being the cover star, or would you have chosen someone else?