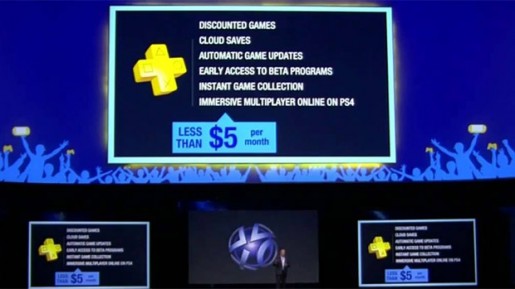 For quite some time, PlayStation 3 owners have been asking for a cross game chat feature to be available. Well, those who are still hoping for that feature on the PS4, they will be pleased to hear that it's finally coming.
Remember that PlayStation Plus is required to play online multiplayer games? Apparently, the only way you can get the cross-game chat feature is if you're a subscriber. After years of clamoring for the said feature, gamers can now talk with friends regardless of what game they're playing, although a PlayStation Plus subscription will be required. But then again, who doesn't have a PlayStation Plus? The more features we hear about the PlayStation Plus, the more the PlayStation fans gets excited as for that cheap subscription, they're getting awesoome value: free games, online multiplayer, and now cross-game chat.
Oh, and don't forget that a headset will come with the PS4 when it releases this year, that means you will not have to buy a headset.