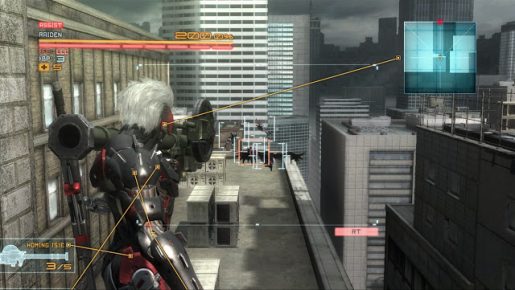 Konami has just announced today that Metal Gear Rising: Revengeance will be released for the PC.
No release date has been announced as of yet, but the PC version of Metal Gear Rising: Revengeance will only be available as a digital download. If you like having physical copies of games, you're out of luck.
Check out the PC features of Metal Gear Rising: Revengenace:
-The latest METAL GEAR experience: Featuring an all-new style of frenetic action gameplay and central character: Raiden, a cyborg ninja who uses his high-frequency blade to cut through anything that stands in his path!
-A new experience: Uniting development powerhouses Kojima Productions and PlatinumGames, METAL GEAR RISING: REVENGEANCE offers fast and fluid gaming centered on katana-based combat within the METAL GEAR universe.
-Advanced technology: The in-game technology will push the boundaries of graphics, style and lightning-speed action at a blistering 60fps on most modern PCs
-ZanDatsu Cut Mechanic: Take advantage of "an all-encompassing cutting plane in real time". Cut what you want, when you want, how you want.