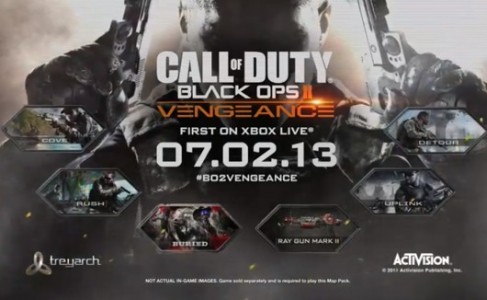 As we all anticipate for the release of Vengeance DLC for Black Ops II next week, Activision released today another video featuring 'The Replacers' showing off the new maps.
Watch the video below and you'll be able to get a short glimpse of all four new maps. The Vengeance DLC will include four new multiplayer maps (Cove, Detour, Rush, and Uplink), along with a new Zombie adventure 'Buried' and a new Ray Gun Mark II weapon.
Expect the DLC to arrive on Xbox Live this July 2nd. PC and PS3 players will have to wait a month later.