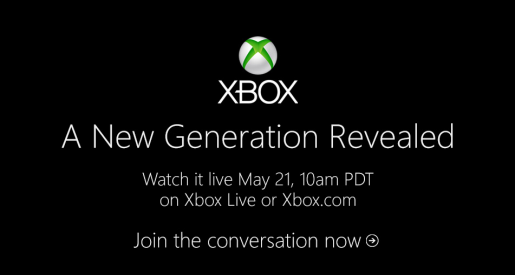 Larry Hyrb (aka Major Nelson) has confirmed via his twitter account that tomorrow's Xbox 720 reveal will be one hour long.
Here's what he tweeted:
"FAQ: How long is the #XboxReveal event tomorrow? A: The show will be an hour long."
Sony's PS4 event ran for a full 2 hours long. The Xbox 720 event tomorrow is expected to showcase a lot of new games. Call of Duty: Ghosts, FIFA 14 and the EA's UFC game are just some of the titles expected to be showcased on Microsoft's new console.
The Xbox 720 reveal event happens on May 21st at 10 a.m. PT. If you want to stream the event, you can head on over to Spike TV in North America or (for the rest of the world) it will be streamed on Xbox LIVE and Xbox.com.