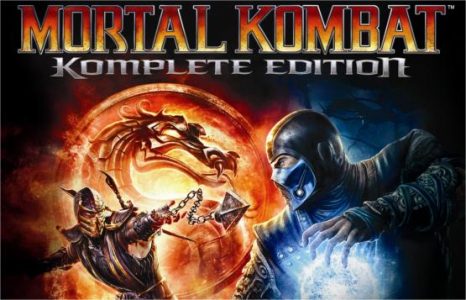 A komplete edition of Mortal Kombat is set to arrive this summer on the PC where all the released DLC will be bundled, Warner Bros. Interactive announced today.
Set to release this July 3rd via digital distribution and August 6 for the physical edition, Mortalk Kombat Komplete Edition will include the following DLC for free: Skarlet DLC, Kenshi and Rain DLC, and the notorious dream stalker Freddy Krueger. In addition, the game will also offer 15 Klassic Mortal Kombat skins and three Klassic Fatalities from Sub-Zero, Scorpion, and Reptile.
Mortal Kombat Komplete Edition for PC features dynamic gameplay including Tag Team, Challenge Tower and a full feature length story mode. Players choose from an extensive lineup of the game's iconic warriors and challenge their friends in traditional 1 vs. 1 matches, or gamers can spectate battles and interact directly with Kombatants online during the King of the Hill mode. The game supports the Mortal Kombat Tournament Edition Fight Stick and delivers full controller capability. Players will also be able to access achievements and leaderboard stats.
A review of Mortal Kombat on consoles can be found here.