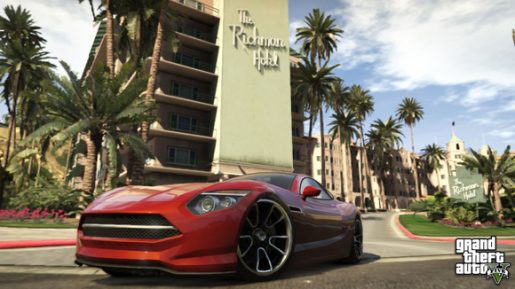 A cool article has been posted up by techradar, looking at the many cars that will feature in Grand Theft Auto V.
Although Rockstar does not feature real life car names in the game, the design for some cars are heavily inspired by real ones. Techradar has listed eight cars that they have seen in the recent trailers and screenshots that will appear in Grand Theft Auto V.
Here's the following "cars" that will appear in Grand Theft Auto V:
-BMW 328i Cabrio
-Chevrolet Corvette 427 Convertible
-Audi R8 Spyder
-Maserati Quattroporte V
-Aston Martin V8 Vantage Roadster
-Koenigsegg Agera R
-Porsche 911 Carrera
-Ferrari California
Obviously, the full game will have a lot more cars. Maybe more real life cars will be modeled in the game too. Not to mention there will be planes, bikes and helicopters you can use too.
The full game is released from September 17th for the PS3 and Xbox 360.