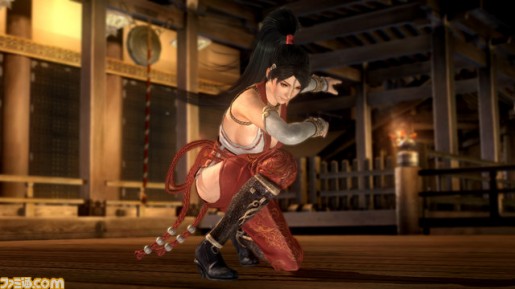 Team Ninja is expected to release a "complete" edition of Dead or Alive 5 later this year called "Dead or Alive 5 Ultimate".
It will be released for the PS3 and Xbox 360 in Fall and it includes an all new character to the roster. Ninja Gaiden fans will be happy to know that Momji has been added as a playable character. The game will also include a new stage called Sky City Tokyo.
Dead or Alive 5 Ultimate will also include all of the extra content that was featured in the PS Vita's Dead or Alive 5 Plus game.
Check out further images and screenshots from the game thanks to Famitsu: