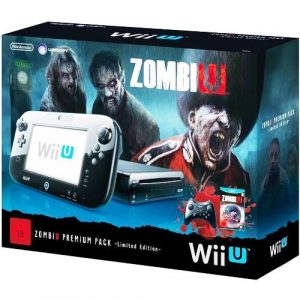 The official eBay Germany Facebook page may have taken a shot at the Xbox One by promoting the Wii U console.
The Facebook page posted the following and translates to English as:
– no used games locks
– no mandatory online
– no fuss
As you may have known already, Xbox One is a controversial console that might restrict used games and force people to log online as frequently as every 24 hours.
The only reason I feel eBay Germany is promoting the Wii U so heavily is because people can use eBay to trade games with each other. If recent rumors are true, Xbox One gamers won't be able to do this. It sounds like Microsoft will only allow people to trade and resell games from approved retailers such as Gamestop. This is because they want to take a percentage of money from used games now. They won't be able to do this obviously if people were to sell their games on eBay only. This will hurt eBay in the long run too if users don't use the site to privately trade games anymore.