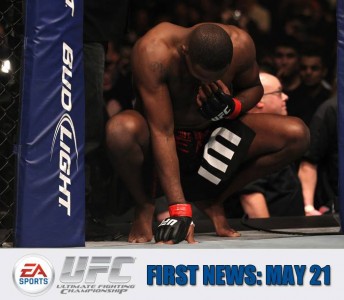 Not much has been announced about EA's UFC video game until now. The official facebook of the UFC game said the first reveal for the game will be on May 21st.
As most gamers know, May 21st is the date that Microsoft will be revealing the Xbox 720 (or whatever name it's going to be called) for the first time.
It has already been confirmed that FIFA 14 will be revealed on the next Xbox console too so EA will be there to showcase several of its games.
Since this is an EA title, it's more than likely the UFC game will be on the PS4 too. Hopefully the game will makes its way onto the PS3 and Xbox 360 as well.
Anyway, we'll just have to find out on May 21st!