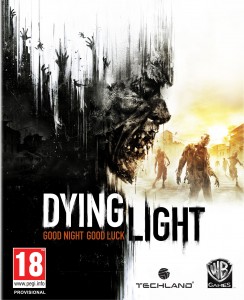 Techland, creators of Dead Island, are ready to reveal their latest project, Dying Light. Dying Light is a cooperative, first-person title set in an open world filled with zombies with an emphasis on melee combat. Sound familiar? Sure it does. But Techland is promising to separate Dying Light from Dead Island with new features such as a full day/night cycle and a Mirror's Edge-type free-running mechanic.
The day/night cycle is probably the most important aspect (although it may not be as cool as the parkour element) since players will be forced to scavenge items during the day before nightfall. Once the darkness sets in, the shambling infected are replaced with stronger and more competent foes. Thankfully, you're free-running abilities will help keep you one step ahead of the flesh-eaters as you leap your way around the rooftops of the urban areas. Also, unlike Dead Island's immune cast, the character in Dying Light is already infected. While this doesn't sound like a positive thing, the virus allows the player to detect more dangerous zombies.
The elements sound promising, but we'll have to wait till E3 to see if Techland's newest zombie killer can pull itself out from under the shadow of one of their most recent franchises. Dying Light is set to release in 2014 on PC, PlayStation 3, PlayStation 4, Xbox 360 and Xbox One.