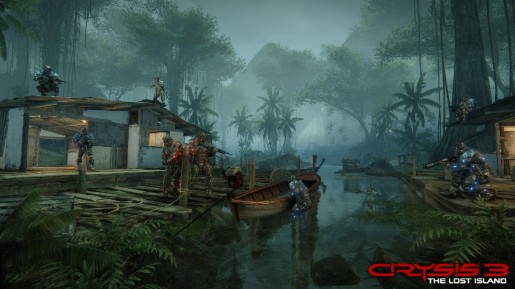 EA announced today that a new downloadable content pack for the hit Crysis 3 will release this June 4th for $15.
Crysis 3: Lost Island is a multiplayer DLC that will include four new maps, two new multiplayer modes and a few additional weapons. The DLC is expected to release this June 4th on the Xbox 360, PlayStation 3, and PC.
"By transporting players out of the Liberty Dome and into the Lost Island setting, we're not only returning to Crysis' spiritual roots, but also introducing fresh ways to play that provide Crysis 3 fans with genuinely game-changing new tactical options" – Cevat Yerli, CEO of Crytek
Gamers who still plays Crysis 3's multiplayer should definitely pick this DLC up as soon as it goes live. More of our impression coming next week.