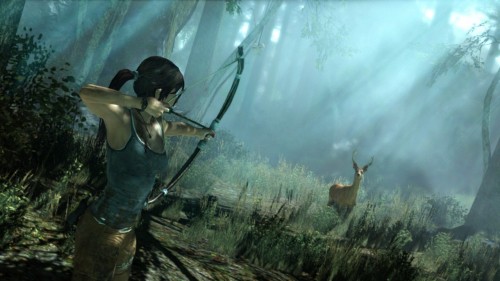 Square Enix has now released a report on their financial earnings. We now know why Tomb Raider "under-performed".
Tomb Raider sold over 3.4 million copies in its first month on sale. This might be impressive for most companies, but this was considered disappointing for Square Enix. This is because the company expected to ship between 5 – 6 million copies of the game.
This is some pretty high expectations considering Tomb Raider was sandwiched in between a very competitive month. The month of March alone saw the releases of God of War: Ascension, Gear of War: Judgment and BioShock: Infinite just to name a few.
In related news, Square Enix also expected to ship 4.5 to 5 million copies of Hitman: Absolution. The game only sold 3.6 million copies.
The only real disappointment is Sleeping Dogs. The company expected to ship between 2 – 2.5 million copies. The game sold just 1.75 million copies when it was released in August 2012.