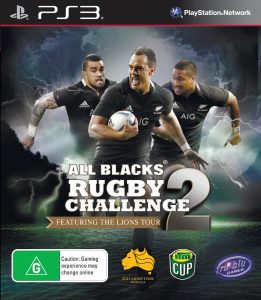 The official cover art for Rugby Challenge 2 has now been revealed. Several different countries will have different covers.
There are four different covers in all. Australia will have the the "Wallabies" on the cover. The French has Jonah Lomu on the cover. New Zealand will have the All Blacks on the cover (my personal favorite). As for the UK, they will have Lions on the cover that represent this year's "Lions Tour".
Rugby Challenge 2 will be available sometime later this year for the PS3, Xbox 360 and PC.
Check out the covers below: