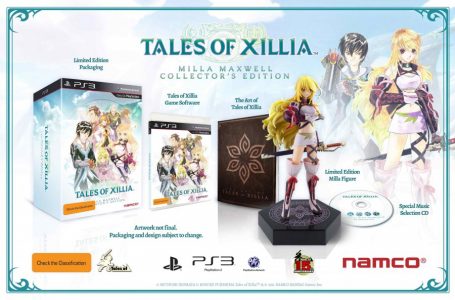 According to a report from NZgamer, Namco Bandai will not be releasing the Collector's Edition of Tales of Xillia in New Zealand.
Thankfully, Tales of Xillia will still be releasing in New Zealand in August like in most other Western countries as well. Just 10,000 copies of the Collector's Edition is made available worldwide. According to Namco Bandai, there was not enough copies to allocate for New Zealand customers.
If you live in Australia, you will be happy to know you will be receiving it. The Tales of Xillia Collector's Edition will be available at EB Games for a price of $148. The edition includes a soundtrack CD, artbook and 20.5cm figurine of Milla.