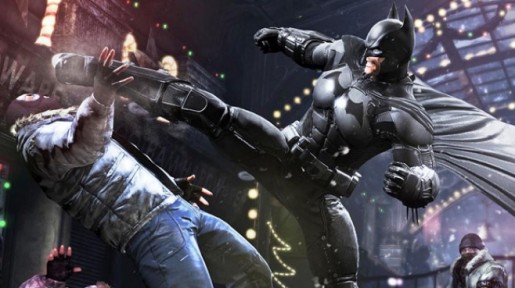 As you've no doubt heard by now, a new Batman game in the Arkham series is coming to current generation consoles courtesy of Warner Bros. Montreal. Rather than moving forward, the new team has decided to go for a prequel, a common direction choice this year, showing off Batman's younger and less experienced side. While Warner Bros. Montreal's Christmas Eve beatdown has potential, I can't help but feel that the game is headed in the wrong direction.
*Continue reading only if you've completed Arkham City (shame on you if you haven't by now) or don't mind spoilers.
Arkham City is rife with references to the Batman continuity across various media. Simply playing the main story without diving into the side missions or hidden secrets scattered around the city will leave you unaware of the important messages Rocksteady left behind.
Commissioner Gordon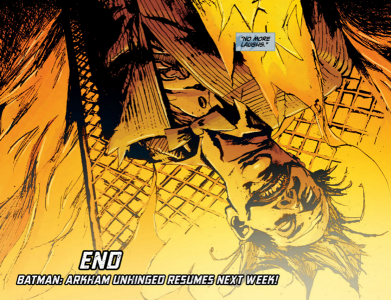 In the Harley Quinn's Revenge DLC, the player can interact with Commissioner Gordon, which reveals some interesting dialogue. Jim Gordon says the following:
"When this mess is cleared up, we need to talk about that other problem. Remember?"
The statement is believed to be referencing the cremation of The Joker in the comics. Starting up Arkham City 3 and jumping right into Batman staring into the lifeless face of his greatest rival right before he is released into the flames would be a powerful beginning. Given that Origins is a prequel, we won't be finding out how Batman is currently dealing with the loss of his long-time enemy. Not to mention, this would set things in motion for the next part of the puzzle…
Robin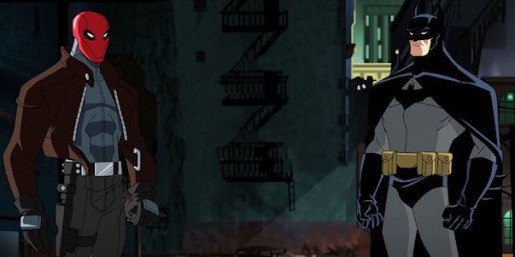 The Robin in Arkham City, as we know, is Tim Drake. He is the third person to take up this iconic identity as Batman's sidekick. Although we don't see much of Robin in the game (at least, not until the DLC), we have all the information we need. Tim Drake is currently Robin and Dick Grayson, the original Robin, has donned the black and blue outfit of Nightwing, as seen in the add-on content. This leaves Jason Todd, the second Robin, missing in action. Why is this important? As I mentioned above, The Joker is gone. During his time among the living, he killed Jason Todd while he was still Robin. However, all was not as it seemed as Todd borrowed Ra's al Ghul's Lazarus Pit and came back, but this time he would return to the streets under Joker's old title: Red Hood. His anger with Batman for not killing The Joker and allowing him to die causes him to target his old mentor. Going forward in Arkham it might have revealed this painful and strained relationship between the two former partners as well as giving Batman a capable new foe. The superhero gone rogue might have even found himself teaming up with another one of Bats' old friends (one that received little screen time) looking to get revenge: Thomas Elliot also known as Hush.
There is another route they could have taken with Robin, but not Todd. Instead, they could have focused on further developing Tim Drake. Eagle-eyed players may have noticed a positive pregnancy test around Harley Quinn's clothing in Joker's Hideout. In the DLC, Harley Quinn's Revenge, it is revealed that it may have been a false positive. Several negative pregnancy tests litter the ground around a crib containing a Joker doll, leading us to believe Harley Quinn is dealing with the emotional fallout following the realization that she is not carrying Joker's child. If you heard Quinn singing "Hush, Little Baby" during the New Game Plus credits, you may have been reminded of the twisted Batman Beyond episode where she sang the same song. In that episode, a much younger Tim Drake had been transformed into a mini-Joker after succumbing to torture and brainwashing. The next Arkham installment could have explored Batman fighting to avoid the loss of another Robin, and the demented form that Drake would take on. Seeing those two stand face-to-face with Drake sporting some Joker makeup would have been nothing short of intense.