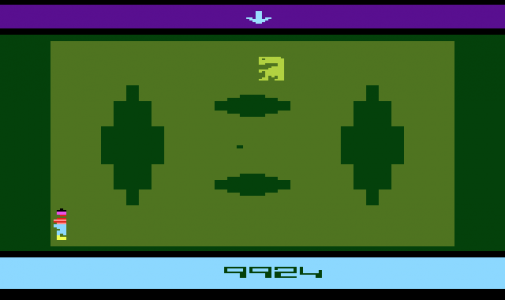 Movie based video games have been around for as long as video game consoles have existed. Some of the most (in)famous video games ever made have been based on movies or other licensed material. One just has to utter the two letters E.T. to know how disastrous that game turned out to be. With that being said, is the number of movie based video games decreasing these days?
Let's rewind the clock back to the '80s and '90s where pretty much every movie had its own video game. There were video games on the original Die Hard movie, Raiders of the Lost Ark, The Empire Strikes Back, Ghostbusters and many more.
Back in those days, even movies that weren't even action orientated had their own video game. Who would have thought that they would have made a video game based on Wayne's World? If you never heard of Wayne's World before, it's a comedy starring Mike Myers. The movie itself was based on a Saturday Night Live sketch. In today's world, this is like making a video game based on any Will Farrell movie…
With the PSOne/N64 and PS2/Xbox eras, the abundance of movie based games continued. The PSOne had some decent movie based games such as Die Hard Trilogy and even Alien Trilogy. We all know that the N64 gave birth to the legendary Goldeneye.
When it came to the PS2/Xbox era, a number of comic book movies had their own video games too. Some of the more popular ones included Batman Begins and Sam Raimi's Spider-Man trilogy. Even the very shoddy and critically panned Catwoman had its own video game. They even made a game based on the then new Charlie's Angel movie which turned out just as bad as Catwoman game.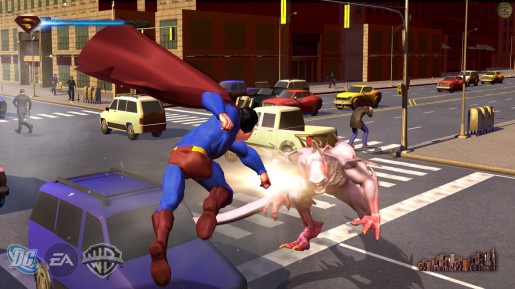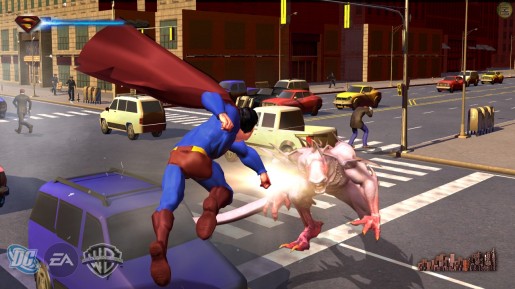 Early in the PS3/Xbox 360 era continued the trend of movie based titles getting made in abundance. I remember looking forward to both Superman Returns (both the movie and the Xbox 360 version) but I got disappointed both times. The movie was just a remake of the 1978 original while the game was repetitive and boring. Likewise, other superhero games got the same treatment as we saw video game adaptations of Iron Man, Captain America, Thor and even Green Lantern. Even the terrible G.I. Joe movie from 2009 had its on video game too.
It wasn't until last year did I feel that movie based games started to die out. The biggest movie out last year was The Avengers which earned over $1.5 billion at the worldwide box office. There was actually going to be a game based on the film, but THQ closed down the Australian studio that was working on the game. Imagine the amount of money that could have been made if the game was released in time for the film.
Another huge movie that was out last year was The Dark Knight Rises. Although the film wasn't as popular as its predecessor, it was still one of the best films out last year and made over $1 billion at the box office too. Unlike The Avengers, a game was made based on the film but it was only out for iOS and Android platforms. Again, I feel a game similar to the Arkham series based on The Dark Knight Rises could have made a lot of money too.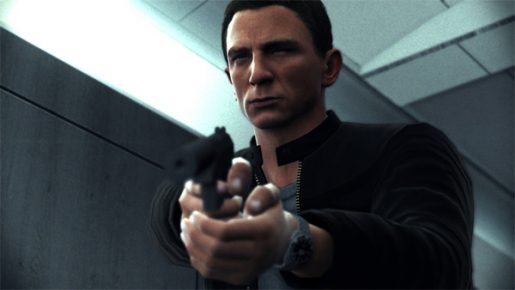 Skyfall was the other movie that managed to make over $1 billion last year. It too didn't actually receive its own game too. Only a few sections of the movie were added as free DLC with the 007 Legends video game. The end climax in Scotland wasn't even added to the game!
The only major movie from 2012 that actually had a proper video game released was The Amazing Spider-Man. Although the game wasn't as critically acclaimed 2004's Spider-Man 2 game, it was still decent enough than most movie-based titles.
Fast forward to 2013 and the lack of movie-based video games continue. The first three Die Hard movies had their own games, but there was no Die Hard 5 game. Iron Man 1 and 2 had video games, but Iron Man 3 is only getting a mobile phone release. Man of Steel looks like another superhero movie that won't have a video game release this year. X-Men Origins Wolverine had a game in 2009, but The Wolverine movie this year lacks a video game release. The only movie franchise I know that has a major video game out is Star Trek.
The only reason I feel that movie-based video games are dying out is because of the increased costs of video game development. Most blockbuster movies out nowadays cost around $200 million to make. It will be too expensive to develop and merchandise a triple AAA video game title too. Another factor could be timing issues too. Game developers hate being on a time limit to release a video game to "cash-in" on the movie's release date. When game developers are forced to rush a title out in stores, the quality of the game is usually poor. E.T the video game from 1982 was only made in six weeks and we know how bad that turned out to be!
In my opinion, movie-based video games will still be around, but it looks like we won't be seeing a ton of them released like we used to back in the '80s and '90s. The only movies I see that will continue to have accompanying video games are major popular franchises like Star Wars and Spider-Man. Other than that, it appears as if movie studios are being very selective to see which movies would make a decent video game these days.